Mayo Health System-Fairmont
Business Category: Major Employers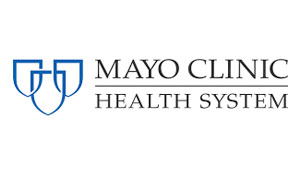 800 Medical Center Drive

Fairmont
, MN
56031

United States
Mayo Clinic Health System in Fairmont is a community-based health care provider that brings the resources and expertise of Mayo Clinic to Fairmont and surrounding areas. As part of a system of more than 60 sites in Minnesota, Wisconsin, Iowa and Georgia, the local medical center serves the community through routine and specialized care services, as well as on- and off-site wellness support and community engagement.
A dedicated team of physicians, advanced practice providers, visiting specialists and allied health staff care for patients at Mayo Clinic Health System in Fairmont and our additional locations in Armstrong, Sherburn and Truman.
Mayo Clinic Health System is the largest employer in Fairmont and continues to advance local medical capabilities to keep patients healthier and closer to home.